Are you in the market for a luxury SUV with seating for up to 8 passengers? Look no further! We've got you covered with our top picks for the best luxury SUVs that offer plenty of space, comfort, and style.
These vehicles not only provide a luxurious driving experience, but also accommodate larger families and groups with ease. So, without further ado, let's dive into our list!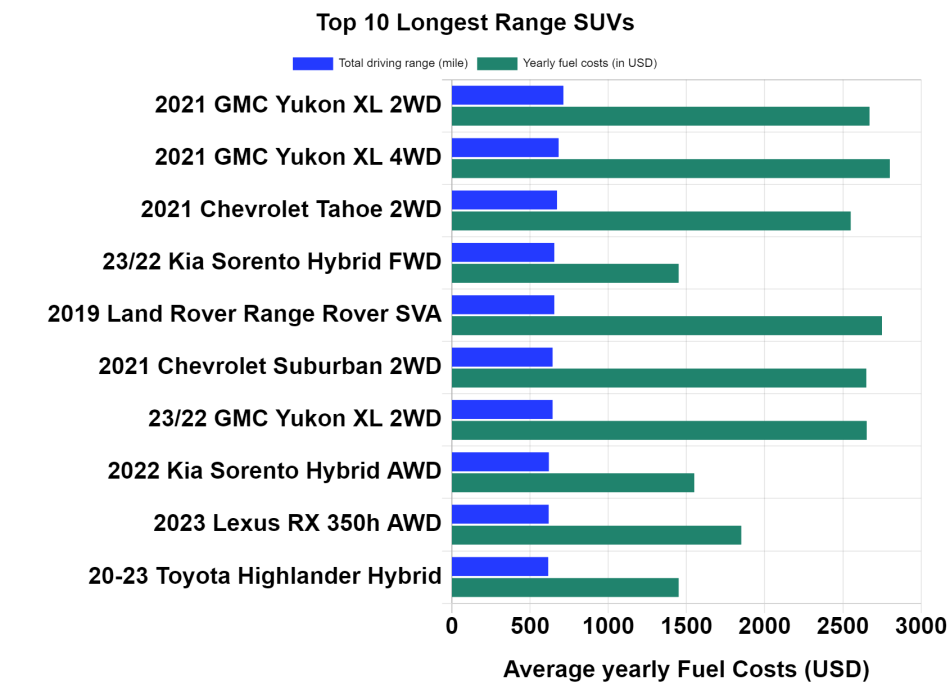 2023 Cadillac Escalade
Price: $81,190 | Max passengers: 8
The 2023 Cadillac Escalade is a top choice for those seeking luxury and space. This full-size SUV features a stunning interior, advanced technology, and a powerful engine. The Escalade's third-row seating can comfortably accommodate adults, while its ample storage space makes it perfect for long trips and family vacations.
2023 Jeep Grand Wagoneer
Price: $88,640 | Max passengers: 8
The 2023 Jeep Grand Wagoneer is a luxurious SUV with seating for up to 8 passengers. It offers a spacious and upscale interior, a potent engine, and impressive off-road capabilities. With Amazon Alexa integration, the Grand Wagoneer ensures a seamless and connected driving experience.
2023 Ford Expedition
Price: $55,125 | Max passengers: 8
The 2023 Ford Expedition is an excellent choice for families who need a spacious SUV without breaking the bank. This vehicle offers a comfortable ride, powerful performance, and advanced safety features. The Expedition also boasts impressive towing capacity for those weekend getaways or cross-country adventures.
Price: $79,725 | Max passengers: 8
Last but not least, the 2023 Lincoln Navigator is a luxurious and elegant SUV that comfortably seats up to 8 passengers. The Navigator features a lavish interior, powerful engine, and an extensive list of standard safety features. With plush seating and a smooth ride, the Navigator ensures a first-class driving experience.
Conclusions
Whether you're looking for a luxurious family hauler, a comfortable road trip companion, or simply a stylish ride, these SUVs are sure to impress. With seating for up to 8 passengers, these vehicles offer the perfect balance of luxury, space, and performance. Now that you're familiar with our top picks, explore more options on our comprehensive SUV guide. Happy SUV shopping!