Ah, the Toyota Prius, a legendary and important vehicle. Its reputation as a champion of fuel economy is well-earned – can any SUV not named Tesla match it's efficiency?
The Prius offers impressive hybrid performance with a fuel economy of 57 city/ 56 highway/ 57 combined mpg, making it a clear choice for eco-conscious drivers.
However, as the automotive world evolves, other contenders have risen in the challenge of fuel efficiency.
We've found two specific SUVs that manage to surpass the Prius in yearly fuel costs, while offering the perks of increased space and versatility that come with with sports utility vehicle design.
*All costs are based on EPA tests*
A quick breakdown of the Prius' fuel cost and tech
All images of the Prius courtesy: Toyota
The Toyota Prius has proven to be an economical choice for many drivers, with an EPA estimated yearly fuel cost estimated at $950 USD. This figure is based on an average gas price and an average driving distance per year.
Prius' hybrid system, which combines a gasoline engine with an electric motor, is specifically designed to optimize fuel consumption. This results in significant savings for owners who often find themselves on the road.
Plus, the Prius's efficient energy use also contributes to less frequent visits to the gas station, providing convenience alongside cost-effectiveness. So for drivers looking for a budget-friendly vehicle that doesn't compromise on performance, the Toyota Prius emerges as an appealing choice.
But not so fast…
There now two hybrid SUVs that challenges and beats the Prius on it's turf.
These two sports utility vehicles happens to be the hybrid versions of two of the most popular cars for sale all over the world. The new fuel efficiency champions are…
1. 2023-2021 Ford Escape FWD PHEV
Yearly fuel costs: $900 USD
Msrp: $43,090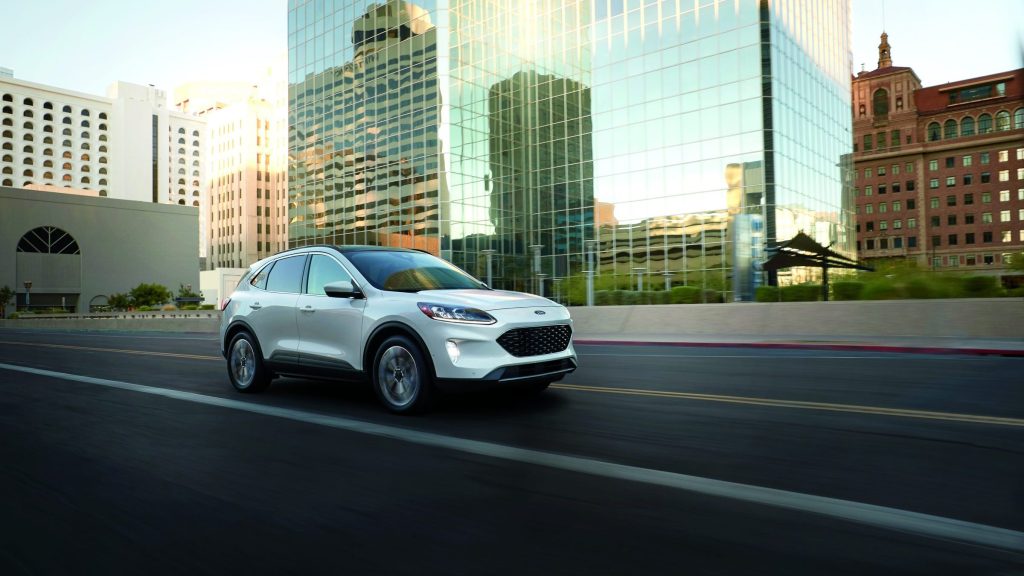 The 2023 Ford Escape FWD PHEV marks a revolution in Ford's commitment to electrification. This sleek SUV manages a total range of 520 miles with a combined city/highway fuel economy of 40 mpg and a stunning 105 MPGe combined when utilizing its plug-in capabilities.
The Escape FWD PHEV can travel an impressive 37 miles on electricity alone. This results in a minimal annual fuel cost, approximated at just $900 USD, making it a brilliant choice for those seeking cost efficiency alongside their eco-friendly considerations.
However, before you rush out to get your hands on this amazing machine, consider reading our guide on what you need to know before buying a used SUV.
2. 2023-2021 Toyota RAV4 Prime 4WD Plug-in Hybrid
Yearly fuel costs: $950 USD
Msrp: $40,500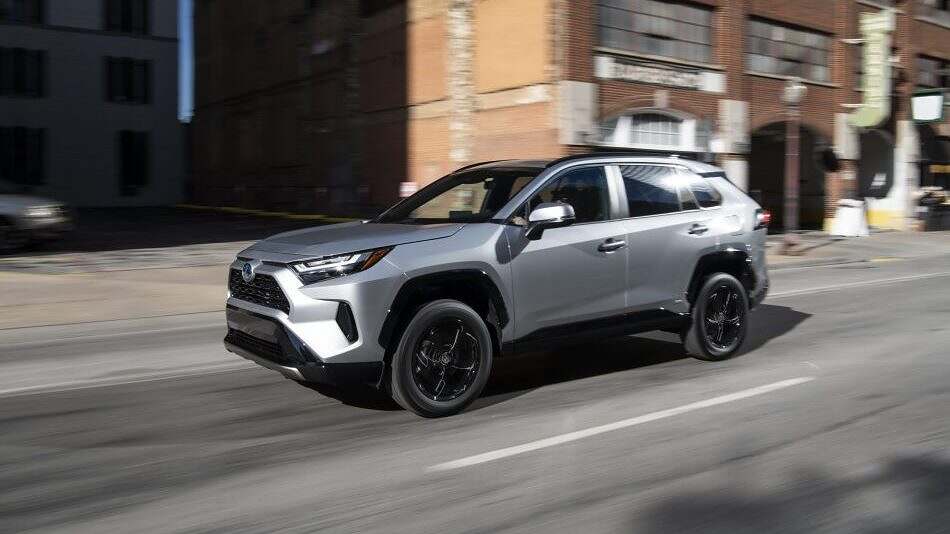 The second SUV that trumps the Prius in yearly fuel costs is the 2023 Toyota RAV4 Prime 4WD Plug-in Hybrid. This vehicle combines Toyota's renowned hybrid technology with the versatility and spaciousness of an SUV.
Toyota's RAV4 Prime offers a combined city/highway fuel economy of 38 mpg, while boasting a remarkable 94 MPGe combined in its plug-in mode. This SUV can also travel a notable 42 miles purely on electricity.
With a total range of 600 miles and an annual fuel cost of around $950 USD, the RAV4 Prime represents a great option for drivers looking for a larger, efficient vehicle.
If the RAV4 Prime's efficiency has piqued your interest, you might want to understand the differences between subcompact and compact SUVs as well.
Conclusion
Both the 2023 Ford Escape FWD PHEV and the 2023 Toyota RAV4 Prime 4WD Plug-in Hybrid are exceptional SUVs that not only rival the Prius in terms of fuel efficiency, but they also surpass it in terms of yearly fuel costs.
Moreover, they offer the added benefits that come with SUVs – increased space, versatility, and often a more engaging driving experience.
Just remember, no matter which fuel-efficient SUV you choose, proper care is crucial. Keeping your vehicle rust-free, for instance, is vital for its longevity. Check out our guide on how to stop rust from forming on your car.
In the world of SUVs, the choice between cost-efficiency and size doesn't have to be mutually exclusive. The future is here, and it's more efficient than ever.