Are you looking for a reliable and affordable compact SUV rental? You've come to the right place. Whether you're planning a road trip with family or friends, or just need a vehicle for a few days, renting a compact SUV is often the most cost-effective option.
Here, we'll provide an overview of some of the affordable SUVs available on the rental market today.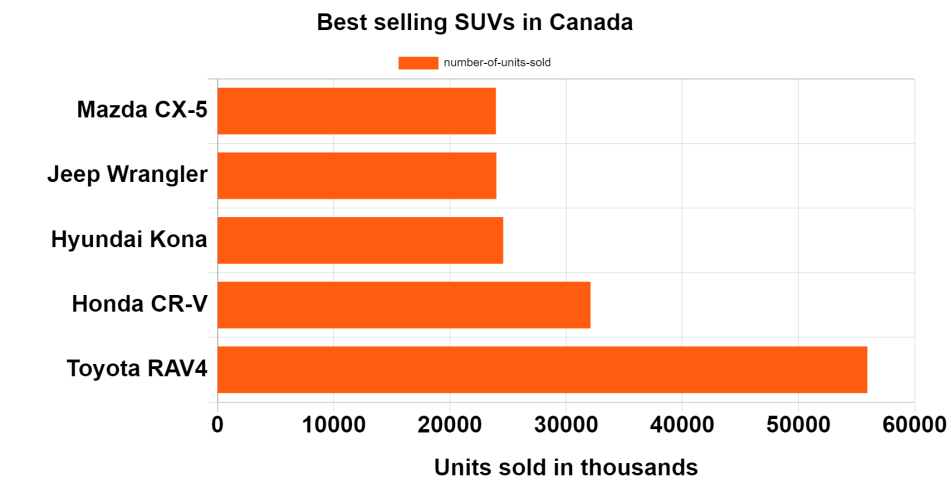 2023 Nissan Rogue (msrp: $27,760 USD)
The Nissan Rogue is an affordable and reliable choice for those who want to rent a compact SUV. The base model comes equipped with a 201 hpVC-Turbo engine, delivering up to 30/37 MPG City/Highway .
With seating for five people and plenty of cargo space, it's perfect for small families or groups travelling together. The interior also features modern amenities like Bluetooth connectivity, satellite radio, and intuitive climate control functions.
2023 Mazda CX-5 (msrp: $26,700 USD)
The Mazda CX-5 is another great option when it comes to renting an affordable compact SUV. This vehicle has been praised for its driving dynamics and smooth ride quality – making it ideal for longer drives or commutes.
It also has plenty of tech features including Apple CarPlay/Android Auto, blind spot monitoring, lane keep assist, and adaptive cruise control. Plus, with its fuel efficient 186 lb-ft torque 187 hp engine, you'll get up to 30 MPG on the highway in this model.
2023 Toyota RAV4 (msrp: $27,975 USD)
Finally, there's the Toyota RAV4 – one of the most popular models in its class due to its affordability and reliability record. It can be rented as either a gasoline or hybrid model (with up to 41 MPG on the Hybrid LE trim) depending on your budget and needs.
Inside this vehicle, you will find plenty of comfort features like heated front seats, a dual-zone automatic climate control system, a power moonroof and more – all at an incredibly low price. The car's fuel economy number are 27 city/ 35 highway /30 combined.
Conclusion:
So there you have it – three of the best options when it comes to renting an affordable compact SUV for your next trip or adventure. Whether you need something basic like the Nissan Rogue or something more luxurious like the Toyota RAV4.
These vehicles are sure to suit your needs without breaking your budget. So why wait? Get behind the wheel today.
Main Image courtesy: Nissan