In the world of luxury SUVs, the 2023 BMW X1 stands out as a compact yet powerful package. With impressive specs and features, this model offers a taste of luxury at an affordable price.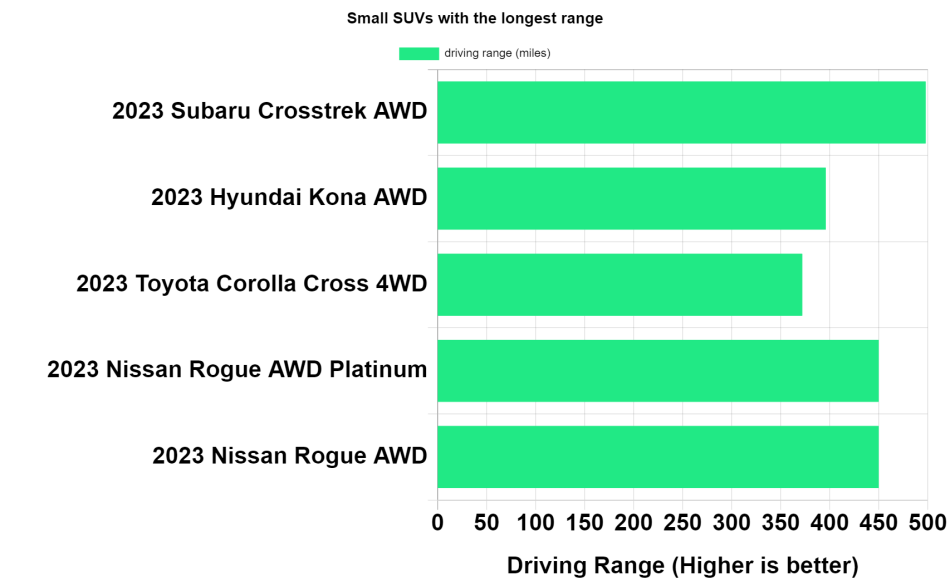 The 2023 BMW X1: Specifications
Here's a comprehensive review of what the 2023 BMW X1 brings to the table.
MSRP: Starting at $39,100
Fuel economy: 25 mpg city/34 mpg highway
Seating capacity: 5
Cargo volume: 57 cu-ft with rear seats folded down
Engine: 2.0-liter BMW TwinPower Turbo inline 4-cylinder
Horsepower: 241 horsepower
Torque: 251 lb-ft
0-60 mph: 6.2 sec
Affordable Luxury with an Economy Touch
Images courtesy: BMW
The 2023 BMW X1 is one of the small AWD gas-powered SUVs with the best fuel economies out there, making it a practical choice for those seeking a balance of luxury and economy.
It even outperforms some compact SUVs, like those listed in our 2018 review, and can rival the fuel efficiency of some mid-size SUVs.
Power and Performance
With a 2.0-liter BMW TwinPower Turbo inline 4-cylinder engine, the X1 delivers a solid 241 horsepower and 251 lb-ft of torque. It outperforms some subcompact SUVs with impressive torque numbers. The 2023 BMW X1 gets from 0-60 mph in a brisk 6.2 seconds, placing it among the fastest SUVs in its price range.
Space and Comfort
Inside, the X1 seats five comfortably, rivaling some three-row SUVs with the most comfortable seats. And with 57 cubic feet of cargo space (with the rear seats folded down), it even competes with SUVs known for their rear storage space.
Safety
The 2023 BMW X1 doesn't compromise on safety either. While we're still waiting for the full crash test results, BMW is known for producing SUVs with excellent safety ratings.
Conclusion: X1 is just Value for Money
With a starting MSRP of $39,100, the 2023 BMW X1 is an affordable luxury SUV, making it a perfect choice for those seeking luxury without the price tag. And while you're saving on the upfront cost, don't forget about the fuel savings over time from it's efficient engine.
A lot of may feel intimidated by the BWW nameplate – thinking their isn't a vehicle that may fit our budget, that's not the case. So if you don't just want to arrive from A to B, but also in style and luxury, the X1 maybe you're ride.